Location: Home > About Me


About Me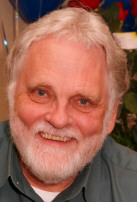 This web site is maintained by Larry D. Paarmann. Larry was born and raised in Maquoketa, Iowa. However, all of his higher education was in Illinois. He received his B.S. degree from Northern Illinois University, DeKalb. He received his M.S. in electrical engineering from the University of Illinois, Champaign/Urbana. As part of his M.S. thesis, he designed an instrument to measure lowlevel airglow at 3914A. This instrument has flown on sounding rockets launched from the NASA base at Wallops Island, Virginia. He received his Ph.D. in electrical engineering from Illinois Institute of Technology, Chicago. As part of his dissertation he developed a speech spectrum compression method for the hearing impaired. Dr. Paarmann has industrial experience at Argonne National Laboratory, Motorola Military Electronics Division, and at the IIT Research Institute. He has academic teaching experience at Kishwaukee Community College, Illinois Institute of Technology, Drexel University, and Wichita State University. Dr. Paarmann is now retired.
Most of Dr. Paarmann's professional publications were in signal processing and also in data converters. He is the author of the textbook Design and Analysis of Analog Filters: A Signal Processing Perspective, Kluwer Academic Publishers, 2001. The book is available from Amazon, as well as other sources. To look inside the book on Amazon, click here. He is currently writting a second edition of this text.
Larry became a Christian while stationed at Kadena Air Force Base, Okinawa, in the mid 1960s, where he was involved in the maintainance of navigation equipment for the F-105 Thunderchief fighter-bomber. Three ministries influenced him while at Kadena: a Bible study held in the base chapel, the Overseas Christian Servicemen's Center that he attended, and the bilingual Kishaba Community Church that he attended. The base chapel Bible study was conducted by an Air Force captain who's name I have forgotten, but that Bible study was the first place that I recall meeting people who acted as though they actually believed the Bible and prayed to God as though He was really there. At Kishaba Community Church, all services were conducted in English and Japanese, and about half the congregation was made up of native Okinawans. These influenced me greatly, but it was through the reading of the Bible, and through God leading me to accept His Son as my Lord and Savior that resulted in my conversion.
On Okinawa I was immediately confronted with many challenges to my new-found faith. A friend was a Morman. As in the USA, there were many faiths represented on the island. The first book on theology I read was Finney's Lectures on Systematic Theology, which I now consider to be heretical. I read Whitcomb and Morris' book, The Genesis Flood, which was my introduction to issues between mainstream science and Christianity. Over the years, these issues, and others, have convinced me that orthodox, evangelical Christianity has implications well beyond personal faith, indeed, implications to all areas of life and knowledge: to a unity of all truth, that includes religious as well as what many refer to as secular. That's what this web site is all about.
Dr. Paarmann is a member of Mensa, and maintains a Special Interest Group (SIG) on Evangelical Christianity as part of Mensa.
Dr. Paarmann is a member of Heartland Community Church, Wichita, Kansas. Heartland is a congregation of the Presbyterian Church in America. Heartland and the PCA hold to the Westminster Standards (The Westminster Confession of Faith, the Larger Catechism, and the Shorter Catechism). For a more complete view of what Dr. Paarmann believes, please refer to the brief statement as to his beliefs on the home page, and also refer to the Position Statements page of this web site.